Isn't this so darn cute! This little one is only a week or so old. My elf hat was to big but some tucking behind her head it worked!
I went to my girlfriend's sons birthday party over the weekend, I got suckered into taking some pictures at the last minute, doesn't bother me none cause everyone knows I am a sucker for little ones! My weekend challenge though. Get 4 children in a picture BUT 3 of the kiddos were all 3 months and younger! Yikes!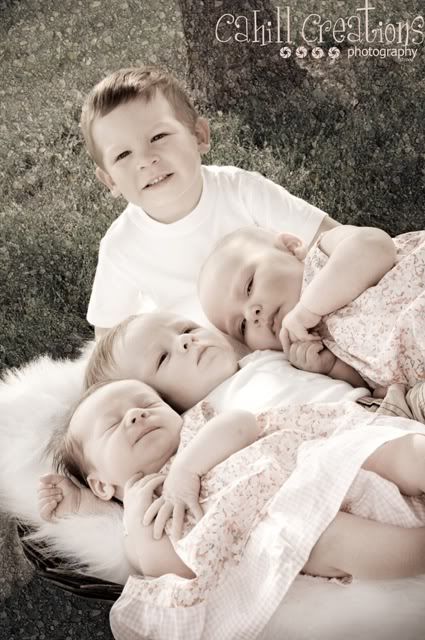 How do you pose a bunch of babies that cannot sit up yet! I should practice this one! Plus the birthday boy was to excited to sit down and pose for pictures but I was able to get this shot! It is the only one of him half looking and none of the babies crying!